SDK's Scooby McGurk aka 'The Jekyl'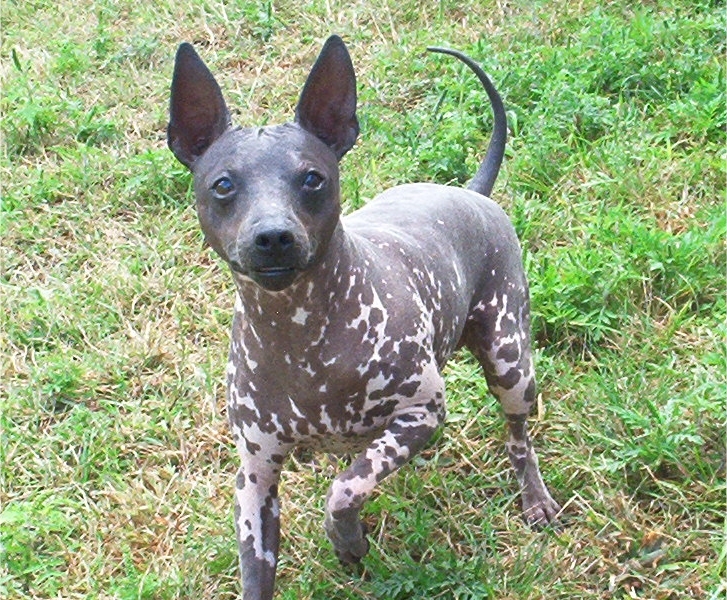 Birthdate: Sept 16 1999
Hairless Tan, Grey, Lemon and Pink, 16lbs
Scooby is an exceptional example of the working variety of the breed. He is a formally trained and certified Search and Rescue Dog and holds several hunting and field work titles. We are currently accepting inquiries for Scooby puppies. Please note that we are only interested in working or country/farm homes for Scooby puppies, or a very terrier experienced family who is serious about raising a very outgoing, spirited and feisty dog. This is a true terrier and a very high drive working dog. Not suited to companion only homes. He is a wonderful, intelligent, active pet and a great lap dog and snuggler, but requires daily exercise, interaction, and stimulating activities. He is very protective and takes his job of guarding his home and family very seriously. He has a very strong personality, and his puppies all have some if not all of these traits. We are aiming to produce a son who may be suited for SAR work with his next litter, so are matching him with a similar drive girl. Puppies from this litter may be suitable for SAR, law enforcement, customs duties, airport work, or other similar types of activities. Please contact us if you are interested in a puppy from this litter.
Scooby is at Stud and available to approved and suitable matches of females of proven hunting or working lines. We will closely work with the dam's family in placing these puppies to appropriate homes.